Today 22nd of July 2019
Summery weather, hot: High air pressure and stable air masses determine the weather over the Alps.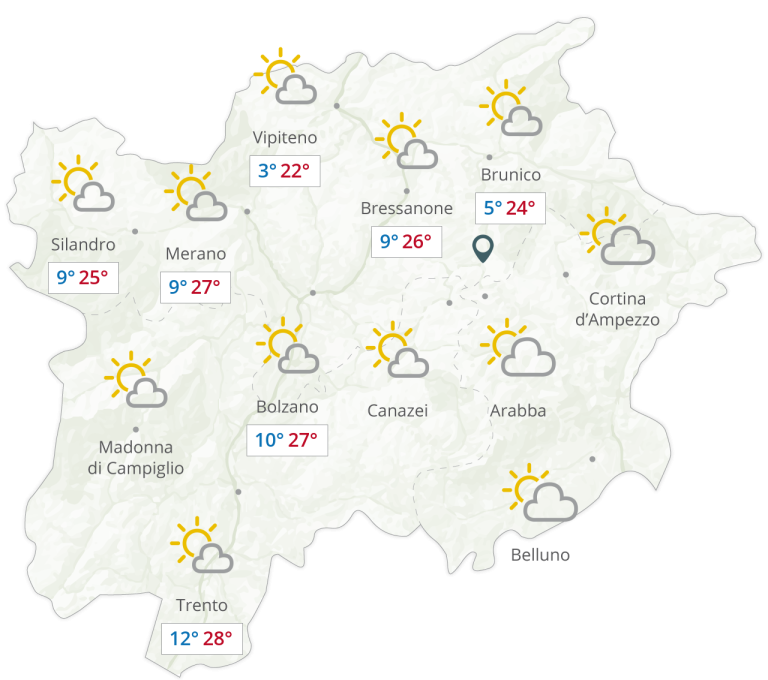 The weather
Quite sunny weather with high clouds and cumuliform clouds. Föhn wind in the northern valleys. Hot with highest values between 28° and 35°.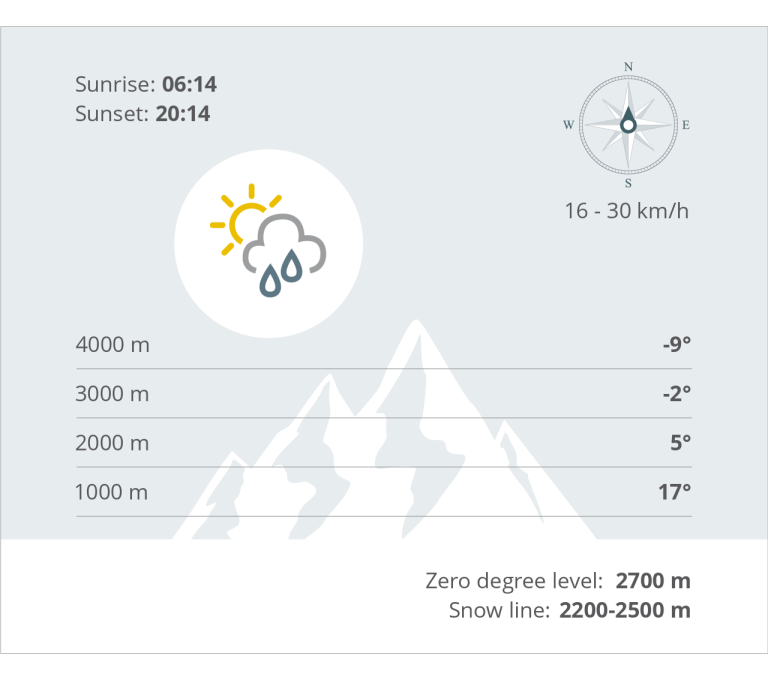 Mountain weather
Very sunny with high clouds and in the afternoon cumuliform clouds.
tuesday
23
Partly cloudy
max: 37°
min: 11°
wednesday
24
Partly cloudy
max: 37°
min: 13°
thursday
25
Cloudy
max: 36°
min: 13°
friday
26
Cloudy, thunderstorm with moderate shower
max: 34°
min: 13°