Rules for accepting your dog at the Taela
---
Your 4-legged friend is welcome to us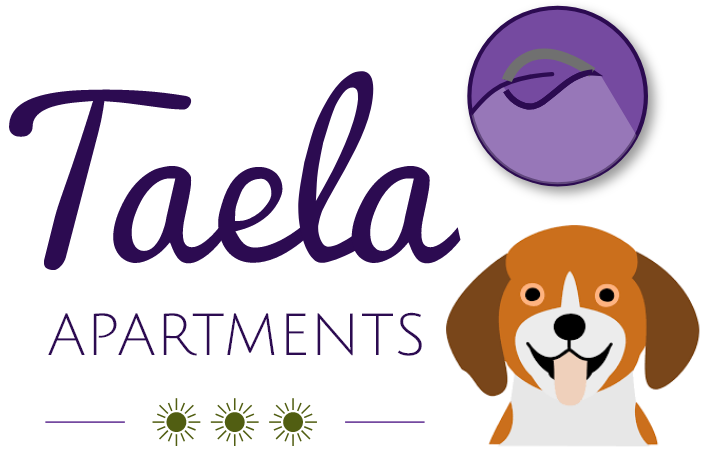 The behavior of the dog must be controlled by the owner so as not to disturb other guests.
Your dog must stay on the ground both inside the building and outside (parking lot, playground, garden), not in your arms and always on a leash.
Any use of bed, bath or kitchen linen for the animal (care, beds or anything else) is prohibited.
Entering / using beds, armchairs, chairs, tables etc. is also strictly prohibited.
Never leave your dog alone in the apartment! Firstly, out of responsibility, and secondly, because he could complain or bark in an unusual environment for him to disturb the rest of other guests.
If there are traces (hair, excrement, etc.) on beds or bed linen, the contaminated item of clothing will be replaced and the new value will be invoiced.
The costs for your dog's stay are € 10.00 / night. These are incurred for a more thorough cleaning of the apartment with sufficient cleaning agents and disinfectants than usual.
Please do NOT use the garden areas to go to the toilet! However, should this still happen in the garden and / or in the adjacent areas of the building, please collect the excrement and dispose of it in the appropriate container in the designated waste separation area.